Accommodation Services & Rates
Discover Accommodation Options & Pricing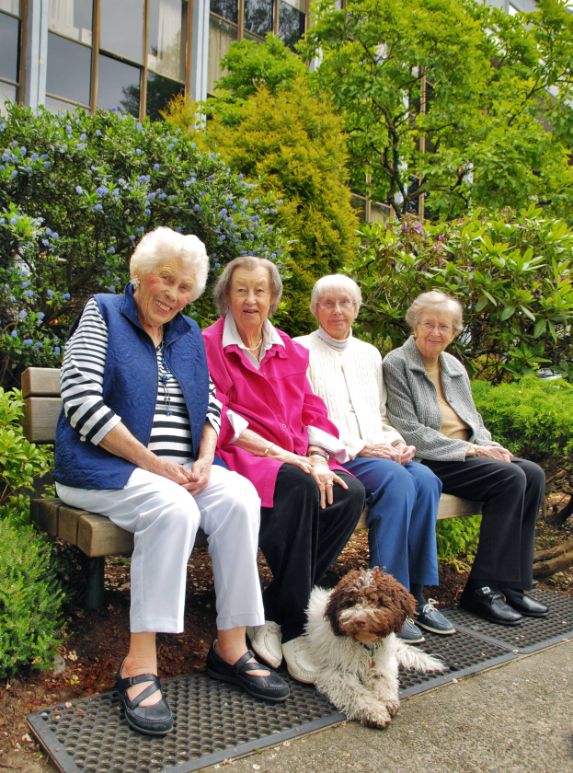 Comfortable Living at South Granville Park Lodge
Creating a Home-like Atmosphere at South Granville Park Lodge
At South Granville Park Lodge, residents enjoy well-lit private rooms with ensuite bathrooms equipped with safety features.
Our accommodations come fully furnished, but there's room for you to add your own personal touches to make it feel like home, creating a personalized haven of comfort and ease. Each room includes therapeutic beds, climate controls, and access to an intercom system. We assist with internet, cable, and telephone services and provide daily housekeeping and laundry. Couples have flexible accommodation options to suit their preferences.
Take a Virtual Tour of Our Accommodations!

South Granville Park Lodge offers a comprehensive range of services designed to provide exceptional care and comfort to our residents, ensuring a nurturing environment that caters to both physical and emotional well-being. With a dedicated 24-hour registered nursing team, well-appointed private rooms, and a commitment to delicious, homemade meals, our focus is on fostering a quality lifestyle that promotes the well-being and satisfaction of our residents.
Our extensive amenities include therapeutic and recreational programs, daily outdoor walks, weekly outings, in-room tea service, and meticulous housekeeping and laundry services. At our facility, your loved ones receive the highest standard of care and attention.
Intermediate Care Level I :
Intermediate Care Level II :
Intermediate Care Level III :
Residents assessed by Director of Care/Physiotherapist requiring a ceiling lift will be charged the Extended Care Plus fee.
Daily and Respite Care Rates (minimum 2 months)
Please note, rates are subject to change based on assessments.